Exchange Students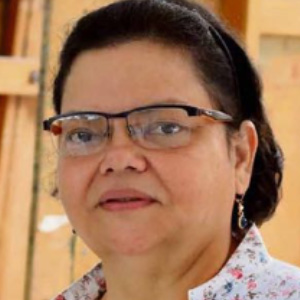 Rocio Polanía Farfan
Professor and coordinator of the degree in Art Education at the Faculty of Education at Universidad Surcolombiana, Colombia. PhD (2013-2020) in Social Studies from Universidad Externado de Colombia. Master (2002-2007) in Education, Art and Sociocultural Animation at the Instituto Pedagógico Latinoamericano de Habava, Cuba.
Research Title: Native speakers of the Colombian surfer of the last years of the XXI and beginning of the XXI
Supervisors (Colombia): Prof. Dr. Daniel García Roldan y Prof. Dr. Armando Silva
Co-supervisor (Brazil): Profa. Dra. Anna Mae Tavares Bastos Barbosa
Period: 02/26/2019 – 06/29/2019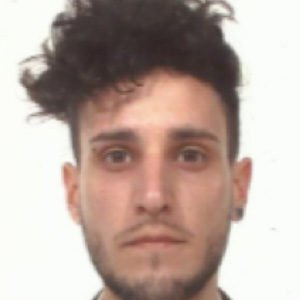 Jullian Carrié
Bachelor of Design from the Université de Nîmes (UNÎMES – France), with an internship at the Universidad Autónoma de Yucatán (Mexico). He works in the areas of graphic design and social design. Master's student in Design at the Université de Nîmes (UNÎMES – France).
Research Title: Social design methods in sustainable projects in Brazil
Advisor (France): Prof. Dr. Thomas Watkin
Co-supervisor (Brazil): Profa. Dra. Suzete Venturelli
Period: 03/02/2020 – 08/28/2020
Foreign Students
Hugo Fernando Duran Moreno (Colômbia)
Master in Design from Anhembi Morumbi University (2019). Capes Prosup / Rate Scholarship. Specialist in Product Design by the Faculty of Technology of the Istituto Europeo Di Design – IED São Paulo. Graduated in Industrial Design from Universidad Nacional de Colombia – Bogotá (UNAL). Experience in the practice of design in different professional areas. He is currently part of the Fábrica de Ideias (FDI) team where he is a Product Designer, in activities of creation and development of products for commerce and retail.
Dissertation Title: Hybrid pulsations an introduction to contemporary product design in Latin America
Currículo Lattes http://lattes.cnpq.br/3235598118204021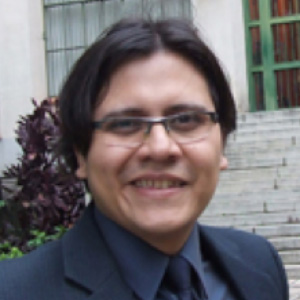 Jaime Martin Vega Rocabado (Bolívia)
PhD student in Design at Universidade Anhembi Morumbi. PPGDesign UAM fellow.
Master in Housing, Planning and Technology by the Institute of Technological Research of the State of São Paulo (IPT / SP). Graduated in Architecture and Urbanism from the University of Grande ABC (UNIABC). Develops research on the use of high technology in graphic simulations in virtual and augmented reality in his Studio Vega Brasil Design, for use in projects of: architecture, urbanism, design and games. He is an associate at Spadoni AA Arquitetura. He is a Collaborator at Stuchi & Leite Consultoria. Lecturer in Architecture, Urbanism and Design and Graduate Studies in Digital Architecture at the Centro Universitário Belas Artes in São Paulo.
Research Title: Redefinition of public space in the 21st century: the case of Avenida Paulista
Currículo Lattes: http://lattes.cnpq.br/6846855999196106